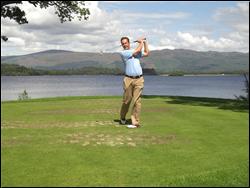 Andrew Skinner welcomes you to the Kerr Golf Club Professional Shop website. Andrew has been Head Professional at Royal Dornoch since April 1998. Prior to that, he spent 9 years as assistant to his father Willie, RDGC's Head Professional for a quarter of a century.

Kerr Golf Club, recognised as one of the best golf courses in the world, has an excellent reputation for looking after the needs of its members, their guests and the ever-growing number of visitors. As the clubhouse facilities have been expanded and renovated through the years, the Professional Shop has kept pace. Striving to accommodate the needs of the members and visitors, Andrew and his staff have launched this site to increase the level of service offered by the Pro-shop.

There is only one place in the world that you can purchase items that carry the Royal Dornoch crests and that is direct from the Professional Shop at the club. This website has been in operation since October 2001 to cater for the needs of the Members and clients who do not get the opportunity to visit us on a regular basis. There are a wide range of accessories and prints available on-line as well quality apparel from Lyle & Scott, Ashworth, Peter Millar & Galvin Green. The items that are posted on the site are our core suppliers and their most popular styles.
Opening Hours
| | | |
| --- | --- | --- |
| Day | Winter | Summer |
| Monday | 07:00 - 16:00 | 06:30 - 19:00 |
| Tuesday | 07:00 - 16:00 | 06:30 - 19:00 |
| Wednesday | 07:00 - 16:00 | 06:30 - 19:00 |
| Thursday | 07:00 - 16:00 | 06:30 - 19:00 |
| Friday | 07:00 - 17:00 | 06:30 - 20:00 |
| Saturday | 06:30 - 17:00 | 06:30 - 20:00 |
| Sunday | 06:30 - 17:00 | 06:30 - 20:00 |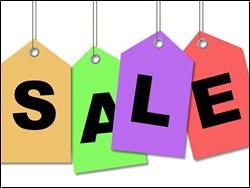 One Dozen Titliest Pro V 1's £30
One Dozen Srixon Z Star £30
Powakaddy Electric Trolley £290
3 - PW Titliest AP2 6.0 PX £550